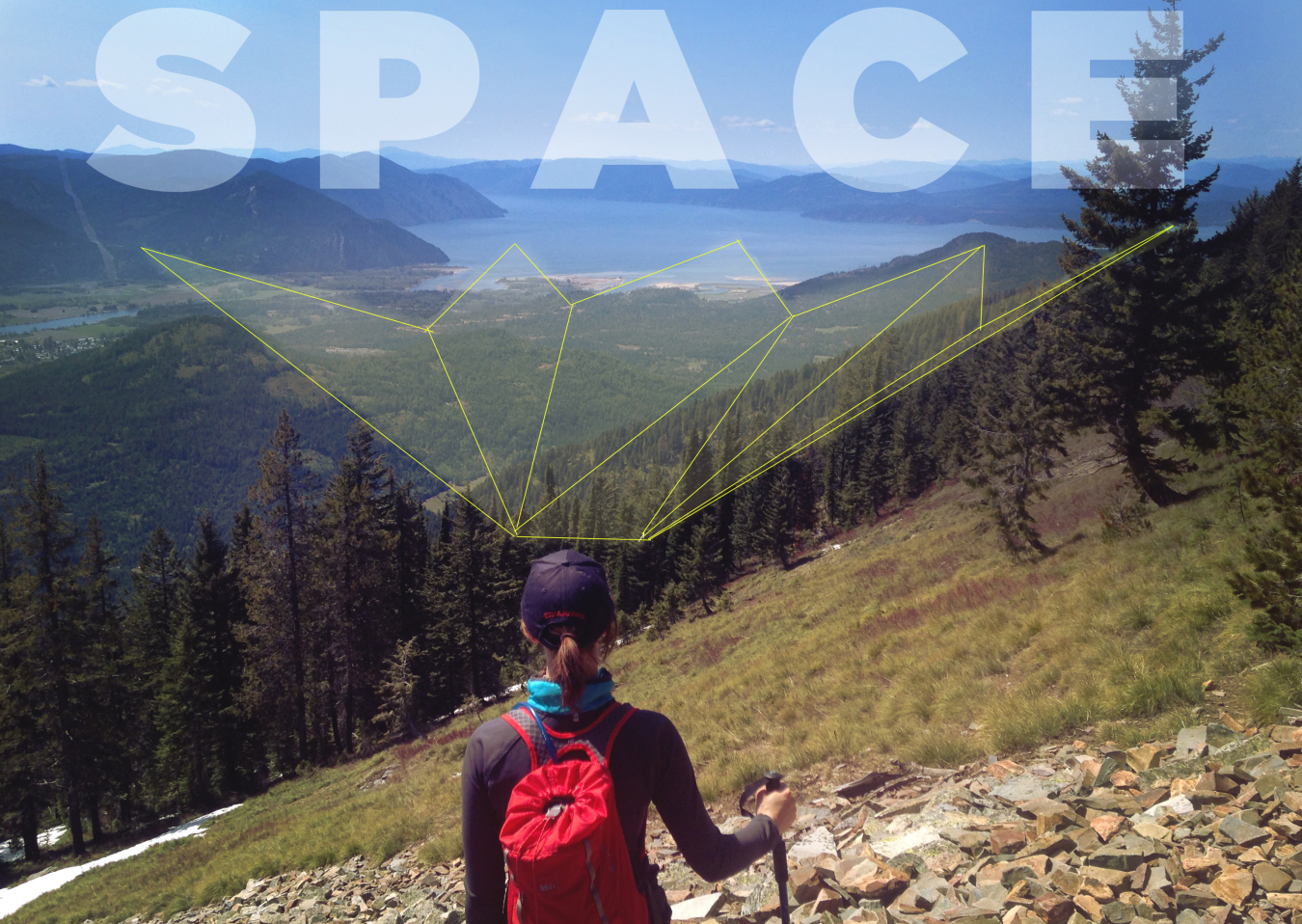 Creating Space In A Facebook World
I was going to write an article on how obsessed we are with having an opinion. How the "unknowing" opinion/judgment mentality creates a false sense of control, awareness and empowerment.
Instead I am talking about the need to create space living in a tech world. Because I am a tech girl.

I have a difficult time "presenting" articles and photos online.  Due to my self-reflective nature, I am often, at least subconsciously, conflicted. We all see where posting can lead- positive feedback, negative feedback, no feedback, sense of connection, false sense of connection, judgment and opinions. We've all had experience with these things.
We must choose how to take our received responses or feedback. Sometimes we know to take things with a grain of salt (the good and the bad), and other times we realize we are holding onto something TOO much, whether it be praise or negativity. While, we try to tune out the noise that comes with "presenting," when we are honest with ourselves, the noise is what makes these mediums so addicting.
Incorporating social media into life is complicated when trying to maintain authenticity. In this post, I use my own interpretations to navigate social media's affect on creating a balanced and fully present life.
A Memory To Start: A Marketer with a Thing Against Ads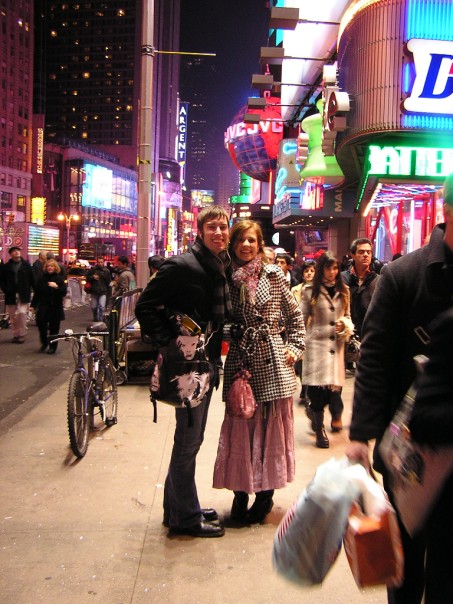 Near the end of high school I stayed with some extended family outside of NYC so my mom, my dear friend and I could explore the city.  I was not very close to these second cousins, but since my family all shares the same "Omi" (read more like a legendary name than a grandmother title), they opened their home to us and made a "cheap" city trip possible.
My mom's cousin's husband would take the train from a Jersey town to the city every day. He had a job in advertising.
As my mom and I were sitting in their living room, too cold on New Year's Eve night to watch the ball drop, we flipped through the channels looking for the drop on tv instead and re-realized they didn't have cable or even basic channels coming through. "How funny to create ads, but not watch them," I thought.
Fast forward.
Marketing, Semiotics and Me
Like my mom's cousin's husband, I do not watch tv.  I cannot stand anything but the occasional movie and show binge.  I feel myself clouded, wasting, needing fresh air (please!).
I am in marketing.  It's what I do to pay the bills.  Marketing is the knowledge I carry around, the nuances I take in and steps all laid out in what is otherwise a layered strategy.  I am obsessed with semiotics, the study of signs and symbols, be it in books or just representations in general (ads, messages, production, etc).  Digital marketing is what I do for a living, and yet, I have a strong aversion to the role Facebook and Instagram come to play (let alone pop culture, mass marketing schemes/productions and highly (overly) produced synthesis).
Online Communities
I am a highly introspective person.  While in the past I'd post my thoughts on whatever I felt or chose, I now tend to leave online communities more in the dark (except in my deliberate attempts).  This avoidance happens probably because I dislike the back and forth of posting something (Should I? What am I saying here? What am I trying to portray? What am I portraying?  What's private? What should be private? What do I want to keep private? What am I showing by being so illustrative? What are my goals/intentions?  Are they shallow?  How do I not cheapen my real reality if I am going to post photos/comments/opinions/blogs?).
When I tell myself "Don't take it so seriously," I still feel I am devaluing a thought/moment by sharing it with any/every reader/viewer, who passes over it, judges it, does or does not give it credence, is not in the place to understand the background, really has little room to have judgment (which we all learn to do so well these days) and certainly has room to have an opinion formed over the years of distant "following."
What is this feeling of closeness we create and compel?  Is it wrong or is it right?
The Up and Up of Free Sharing
The negative sides of free sharing exhibited above mean little in the grand scheme.  Did it hurt Ben Franklin to write his autobiography?  Does it hurt the bloggers, Instagrammers and mommies of the world who so freely share their day to days? You  have the opportunity to both nurture existing connections and create new ones.  Those connections you create online across cities, states, countries and oceans enhance your worldliness/perspective and often directly (conveniently) align with your interests/beliefs/philosophies.
Creating Space with the Pluses, Minuses and Existence of Facebook
No matter, the goods, bads, or uglys of the social media world and its affect, I have to make it a point to create space in my personal life from the constant reflection, over reflection and numbness that comes from attaching and detaching every time I scroll through my Facebook feed reading things that often don't matter, but instead give me a momentary opinion, understanding and brief sense of connection.
I flip through my feedly (RSS reader) countless times a day, look through Facebook (I don't keep it on my phone), search through Instagram (another I delete quite often), receive a plethora of marketing emails (some of which I'll read) and of course, I work in marketing!  I am on information overload and thoughfulness… underload.
I have to create space to think.  I often forget my need to create space for long stretches of a time.  Even though I get by just fine, over time I feel disconnected with myself (which is never good).
What Lurks In The "Space To Think"
There's a scene in Snow White where she's running through the dark woods and every branch and animal looks like a monster, until all of a sudden it becomes bright and she starts petting dear and having birds land on her shoulder.
There's this "space" we often neglect to take, which shows itself in our inability to sit content, alone in a room (in other words, being able to stand/occupy yourself in media-free solitude).  Or, we fail to create a space without numbness as a mode of living.
For example, how often do you look at your phone in a doctor's office, or how often do you find yourself feeling awkward because you are not looking at your phone or a magazine in that same office? Our email dings and we become Pavlov's dog.
Mental reprieve and solitude is incredibly undervalued and often goes unnoticed because of today's norms.  We all need space to ruminate, replenish and fondle what otherwise gets lost in the day to day. For me, the stimulation I unintentionally refrain from may take the form of books, travel absorption or some other idea/philosophy/hobby somehow finding its way into my life.
Taking The Time To Remember My Self-Imposed Priorities
Before recently, I was really struggling.  It's as if one thing happened after the other after the other without much of a "me" being actively engaged.
What's it look like?  I become streamlined. I become okay with just getting by on a personal level.
I spoke with Andrew when I realized my hard time, "I am doing what I need to do big picture right now, and at the same time, I'm not doing the erin-y things that actually feel fulfilling or make me feel connected to myself."
He knows to take this stuff seriously.
He talks to me explaining where to fit certain things into my schedule, and then reiterates that the disconnected time will be over soon. And can be over now.
Bing bang boom.
Articulating The Problem Leads To Change
As soon as I fully recognized the issue and sorted through it, I was able to tackle it again.  I get back to doing what I need for mental aliveness. I get back to reading, writing and note taking. I become voracious.
Taking Back My Time/Connecting Everything I Do To My Goals
Connecting your goals to everything you do EVERY DAY is necessary for you to feel connected to your "self," and not lose touch.  It can be hard to feel connected sometimes when you are doing things as a means to an end, or because you seem stuck.   In those times, you need to incorporate activities/habits that make you still feel alive even in the midst of an unavoidable disconnect with your feelings.  Focusing and pouring into something helps keep your head straight.
For me, I've taken to reading a lot again.  In the past month, I've read David Foster Wallace's biography, his first book, Half of A Yellow Sun (Amazing!), Bad Feminist (Yes!) and now I'm almost through with All The Things We Cannot See.
Plus, I've taken to being outside (thank you early summer!)- hiking, biking and exploring- as much as possible.
Writing On Back Burner
For those who don't know, I am working on two books, no longer simultaneously. I have a goal to finish my first book by 30. I refuse to (cannot) create a daily book commitment right now because I need the complete "space," but I have been writing bits and pieces. Even this minute space still nourishes me and makes me feel relieved (something's getting out). I may look into getting my masters in the future, just because I am obsessed with code and writing.
How Reading Affects Me
Reading keeps me actively engaged and forces me to have an opinion (not become static).
Lately these are things I've been thinking on:
Feminism
Being beyond reproach as a poor goal
The life I want.  The life as I create it.
Travel and Space
I recently went to Nelson with Andrew. Canada is such a beautiful and quirky place. With highway signs for local painters and potters.
Nelson is so quiet, lovely and quaint. Everyone we talked to was really earnest, and, minus this girl with rainbow-colored dreads following/kissing children, everyone we saw/met was delightful too.
Andrew and I had the short, necessary weekend pretty well planned. We wanted to get out of the country together before he left for Nepal. We listened to nothing on the trip up. Just talked and gawked.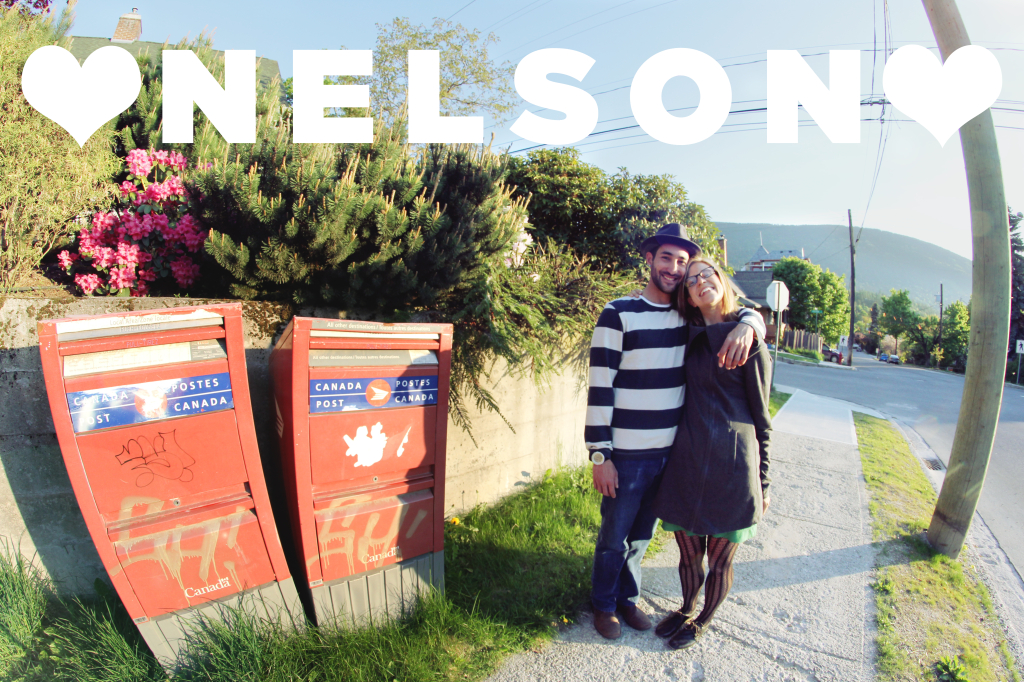 Out and about, we enjoyed each other and talked a lot about childhood. Travelling is so happy and freeing.
Dealing with Unavoidable Dilemmas In One's Own Way
I'm not equipped to be inundated with media and screens without forcefully taking reprieve.
One thing we have never done in our history, but must learn to do now, is create space apart from technology-based numbness. Space comes via multitudinous modes. One must learn how to compartmentalize media, so it doesn't numb and encompass existence, and a connection with self is only strengthened, never lost.