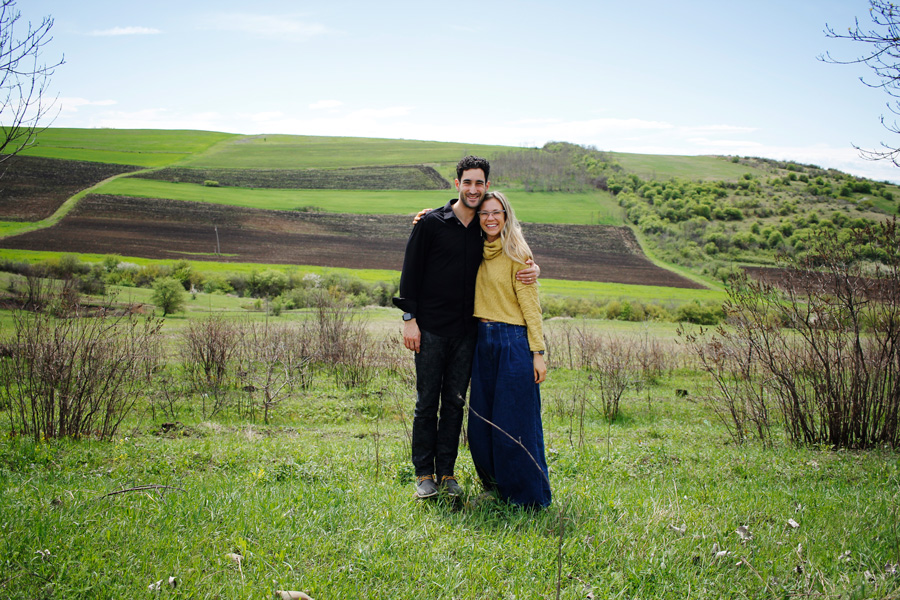 Georgia – The Country
When we told people we were going to Georgia, they didn't get our excitement.  "Are you going to Savannah?" was just one question that followed suit.  We'd follow with "The country." And, a question "Do you know where it is?"  Some people said "Yes."  In the event a person said yes, my probing self would ask, "Where?"  In which case, we lost at least 50% of the yesses.
I did not know where Georgia was, until I knew we wanted to go there.  I didn't really know about the Caucasus, except that I liked the name.
We started seeing articles abounding for Georgia in 2018.  "Best Hidden Gems," "16 Places To Visit You've probably Never Heard of," etc.  Upon inspection, Georgia seemed really special. Hard to get to, but not too commercialized. Good food, wine, people, history, mountains. Georgians and American Airlines count Georgia as a part of Europe. Despite the cultural similarities, I'd count Georgia, regionally, as Asia.
Getting There
Originally, we booked our flights on points. After realizing the inconvenience of a very long layover in Russia, we switched things up and took Ukraine Airlines over, with a stop in Kiev. If it's a pain to get to, chances are it's still unknown enough.
Georgia History
Russians pronounce this place like "Blisi."  This was very confusing to me when I first heard it, thinking I could be saying it wrong. Georgia was occupied by Russia for a large majority of the 20th century. Even still, according to many Georgians we met, Russia is preying on their weaker counterpart, taking 20% of Georgia's internationally recognized land. It's pretty astounding (and sad) to me that Russia can take the Crimea and take such a huge amount of Georgia's land and there is no backlash.
In Georgia, people speak Georgian and/or Russian primarily. Older generations still revere Stalin (who was actually born in Georgia – you can visit the house where he grew up ::vomit::).  Not to be totally negative on the Russian impact/influence, not 150 years ago, Georgia used to just develop their land and property for themselves. While this didn't help them earn more or boost their place in the international sector, they didn't produce more food than they needed. Some history books I read even alluded to Georgians being lazy (getting just what they needed to done). While Georgians as lazy is a generalization, the point does highlight the different mindset/priorities they had. When Russia started imposing various new regulations on the Georgian people, for the first time, Georgians were forced to produce more than their family or community needed. While the imposition was of course infringing upon their way of life, the shift in priorities did help propel them to reconcile with globalization and find a foothold as a market economy.
Books Read
As I'm prone to do, I read as many books as I could get my hands on (fiction and non-fiction) before our trip to better understand their history and culture.  There aren't so many Georgian written books that have been translated.
Here is what I read:
1. Georgia Diary by Thomas Goltz
2. Bread and Ashes: A Walk through the Mountains of Georgia by Tony Anderson
3. The Making of the Georgian Nation by Ronald Gregor Suny
4. Stories I Stole by Wendell Steavenson
Through my writing group, I met a knew friend who has also been to Georgia (so strange!). He lent me another book Yes and No Stories: A Book of Georgian Folk Tales by George and Helen Papashvily. It's Copyright 1946 and First Edition (did he know this before lending it to me? :)). I wish I knew more about the authors, since this is the only book I've read actually by Georgians, but obviously it was written when Georgia was a part of Russia.
This is someone's review excerpt from Goodreads about the book (I'm still making my way through).
Remember when the Flaming Lips went through their period of nonsensical lyrics such as:

"Snakes eating frogs, toads eating gnats
When the space ship beams you up boy, get drunk fast
Rubber bullet barn, titty suckin calf-
Goats and roosters Bees and bugs Amoebas!!"

Reading these stories was pretty much just as fun as listening to the album Clouds Taste Metallic.
It's challenging reading literature from many countries because if they are small, chances are there isn't literature (or not much) translated. We'd downloaded/tried a ton of apps with 100+ languages where you can talk into your phone and the phone spurts out your speech in the different language. Georgian is currently not an option for any offline language translation app.
Music
First, love the depth and darkness of the Georgian language. It's so beautiful.This guy is really interesting – Erekle Deisadze.
Erekle Deisadze was born in Kutaisi in 1990. In 2008 he entered the Shota Rustaveli Theatre and Cinema University, studying documentary and film direction. In 2010 his debut collection Secret Fuck-Up was published, and aroused much controversy. There were motions demanding that the book be banned, and, because of the aggression in certain social circles, for a considerable period Deisadze had to go into hiding. In 2013 he published his novel The Cleaner, which was nominated for a SABA literary prize award for the Best Novel of the Year. In 2015 his novel Russian School Holidays, about the Russian-Georgian war, was released. Deisadze writes both poetry and music. In 2015 his first musical album Walk was released. He has recorded some ten music videos, one of which, 'What Daddy Wants', was named by an international jury of Electronauts 2014 as the year's best video.
Georgia is a deeply religious country – VERY orthodox. ASIDE: I knew going to Georgia about what was happening news-wise (again, anything that had been translated). I learned about their club Bassiani being raided and the effects that had on the community. The youth just wanting to be able to dance. We got our hair done in Georgia and one of the stylists there was wearing this pretty shirt "Cops can't dance." Of course, I immediately knew the reference. Andrew ended up finding the shirt and buying it.
Erekle is super interesting to me because of the kickback on his politics and religious views. He sent me a link to this collection, which includes something actually translated of his. I've yet to read it, but will (even if it's just a short story). He makes music, but I'm more prone to just one song. I love it so much and just listen to it on Youtube. I consider it Georgian Chillwave.
Food
Georgian food is amazing. I have a little pin on my Chrome bag of a Khinkali, a Georgian dumpling. You aren't supposed to eat the tops. The egg thing you'll see in the gallery below (the bread filled with cheese and egg) is a version of Kachapuri. I love the walnut cucumber tomato salads and the Phkali (these patés of veggies/nuts).
Some places we ate at:
1. Barbarestan
2. Bina 37
3. Lolita
4. Shavi Lomi
Here, the sheep cheese is really salty. It's not to Andrew's tastes, but I love it. A lot of the cheese too has a really barnyard flavor. We stumbled into Wine Buffet one day – this really epic amazing wine place that also served cheese. We picked our cheese selection and did a wine tasting (more on wine below). The cheese is so rustic tasting. After our return home, we had friends for dinner and cooked Georgian. I went to a cheese place here. I knew they wouldn't have what I wanted exactly, but thought maybe they could come close. I asked for barnyard and the guy behind the glass said, "Yes, I think we have some of that." He gave me a bunch of hay-like or rustic things to try. :) That's how I am with both wine and cheese. I don't exactly know what to call the taste according to the language of the thing, but people typically get what I'm saying.
Another piece of Georgian history is around the Supra. There's a toastmaster (tamada – the head of the household, the person can also be hired) who goes through a series of toasts. Toasts to God, Georgia, family, the mother of God, various saints, friends, ancestors, etc. After every toast you need to drink. Supras used to be just men (as seen and confirmed based on seeing the old art). They also can be very rigid – no speaking while someone is giving a toast, no eating, etc. They can be more loose, depending on the toast master. Keta, our Georgian friend, said she didn't like most Supras because of the rules. But, there were exceptions.
Wine
Georgians make wine in these big handmade clay pots called qvevri. They are the oldest known makers of wine, based on how far back there qvevri can be traced. Just think about that. Who first made wine? (First, what a question!) Not Italy, not France, not Greece. Just 'lil Georgia, which looks like the land of the gods. :)
Both of us are absolutely obsessed with Georgian wine. It's orange wine (they leave the skins on), but they call it amber. It's not so filtered and has a very natural taste. Someone tried to recommend something similar to me in the States (it's REALLY hard to find Georgian wine). He recommended some Pét-Nat wine – unfiltered and pretty bubbly. It gives it that more (I'll say it again) barnyard (natural, rustic) taste. However, nothing compares to Georgian wine. I wish I could ship boxes and boxes back, but it's really expensive to ship. Some place had a 55,000 bottle minimum. At the Wine Buffet, we had a wine tasting and the cheese plate for about $30. We also really liked Vino Underground and we had the whole place to ourselves with a view of the city at Château Mukhrani in Old Town Tbilisi.
Romeo & Juliet
We went to the ballet. As an ex-Soviet country, the dancers were nothing short of phenomenal. I've seen quite a few ballets in my life and love the art, but never have I been so impressed with the skill. The men jumped so high, the women danced with such ideal form. Everyone was so flexible and graceful.
We had met someone a few nights before at Pheasant's Tears' sister restaurant in Tbilisi. He is Russian, but his mom now lives in Kazakstan and he teaches criminology in Toronto. He was telling us about how his mom watches reality tv where contestants punch Americans and the Americans get paid by how much blood is drawn. He was stood up that night (2nd date), so we had talked through the whole meal. We saw him at the ballet with the woman who stood him up. That's forgiveness.
Overall
We fell in love with this amazing country. We could live here easily and happily. It's safe, the people are friendly, it's rich in history, affordable and truly an adventure. All that said… we don't recommend going. :)
xo