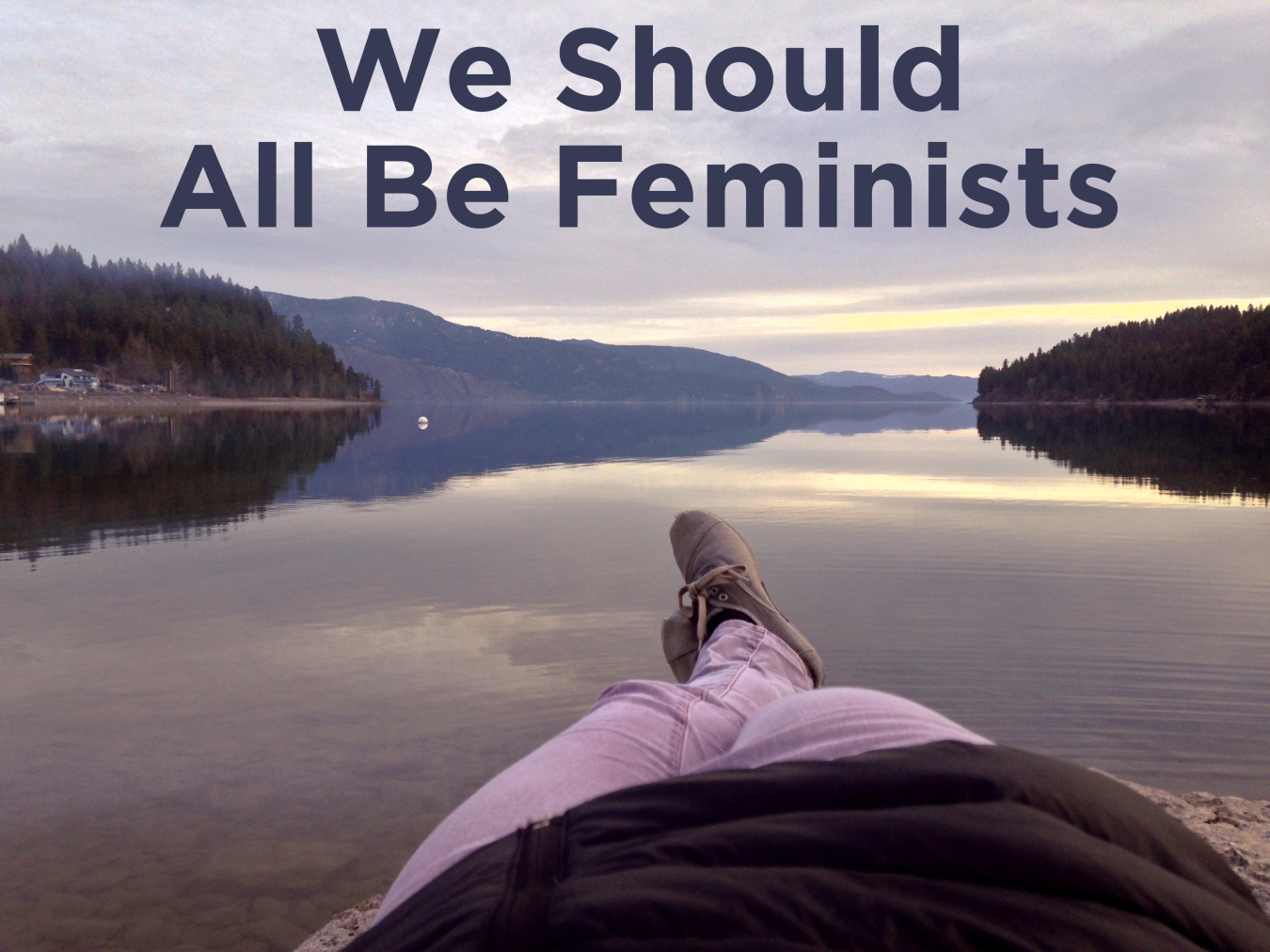 Getting Into Feminism
This is my introduction to feminism. It started when I read Chimamanda Ngozi Adichie's book, "Half of a Yellow Sun," which really resonated with me. I'd previously never taken an interest in feminism due to its reputation and my personality. The book helped me see how my goals were off for years. I accepted a lot more than I should have just due to my gender. My personal empowerment was being diminished by belief that "being beyond reproach" was the best goal/mode possible.
Being beyond reproach means, suck it up, do what you should, not what you feel. How I came to this conclusion in terms of actions and experiences is one story, but there's another side which lead me there. And it came in the form of books.
 The Awakening: Pre-disillusioned Goal
I read The Awakening by Kate Chopin in high school. A lot of people disliked it because they thought it was cheap she killed herself in the end. I thought the whole book was beautiful. The way this woman hated being a part of "societal convention." I saw her flaws. I would never have done the things she did. I thought she could've handled her situation better, especially in modern day, but I thought the brushing off of a need for approval/nobility was beautiful.
Anna Karenina: Disillusioned Goal Begins
When I read Anna Karenina in 2010, I faced a crises. To be beyond reproach and noble or to follow fleeting feelings. I mulled over this illation for months at a time.
To be noble, I thought. That's what I must shoot for. To do no wrong. "Being beyond reproach" then became my vision. Say no to the dangerous things- the things that hurt, cause avoidable confrontation or cause offense. Say yes to the things that only cost you personally. The safest things. And be beyond reproach along the way.
Americans like to be comfortable. Comfort has brought dangerous silencing. The fear of causing offense, the fear of ruffling the careful layers of comfort becomes a fetish. -Chimamanda Ngozi Adichie
Being Beyond Reproach
There are pitfalls to being beyond reproach. Of course you never really are, but with such motivations, pitfalls are inevitable. (Surprise?!)
It becomes a virtue to put yourself down. It's a virtue to do the higher thing. It's a virtue to do the most acceptable, conventional thing. To stomach what you wouldn't otherwise. To take what you couldn't otherwise. For the big picture. You being beyond reproach, fully understanding and benevolent.
This is what I taught myself.
Bad Feminist: Shift Begins
Roxanne Gay's book of essays is utterly enlightening. In one essay, she starts by explaining girls from a reality show. She talks about that girl that says, "I'm not here to make friends." So familiar, right? This girl instantly becomes unlikable. The collected judgment of America continues the idea of rightness and wrongness, how one should act and how one shouldn't. I'm not much into reality show discussions (Chuck Klosterman did enough of that for me), but then Roxanne does something unexpected.
She goes into literature. Would you be friends with Oscar Wilde? Any of the characters from Corrections? Or Infinite Jest? Or Alice Munroe? etc. etc. "We don't read books to make friends." We read books to connect to a humanness and find a shared understanding. In a sense those tv depictions of the worst characters are closest to reality. Characters we read about are closer to real than us in the sense that they aren't trying to be something their not.
Own Your Shit
I place heavy emphasis on owning your wrongs. It's not about whether you do wrong, but whether you take accountability. It's the same with pretense. I can openly say, I've done my fair share of pretense. It doesn't feel right.
Relationships and Pretense (Gender Irrelevant)
In relationships, a person should not love for goodness. Many arguments are made and had by one person defending their semblance of consistency or ideal. Many arguments are had by people trying to defame or defend character.
What a waste of time and failure to reach the point.
You do not care for a person because of their consistency or inconsistency. Righteousness or rebelliousness.
People, I, need to stop trying to be better than I am.
You do not love for goodness. You love for unique humanness. And humans are always flawed.
I don't want perfect friends. I don't want a perfect partner. It bothers me when people have lied to me in the past because I was always okay with mistakes, "badness," vulnerability and openness. I was not okay with lying (it always comes out), disregard (the hurt caused via manipulation/lies/projection), or sneakiness.
I can sometimes even understand all that at first, especially if it's indirectly affecting. The thing is an incredibly difficult challenge in itself. There are trends in having to keep secrets. But when it comes out and sneakiness still remains a mode of living, that's harder to stomach.
My Lesson: Being Beyond Reproach Is Not A Good Goal
This is where feminism comes into play again. Somewhere along the way, we can learn how to perfect pretense at the cost of our own fulfillment or satisfaction. My goals have shifted again. No longer is it a goal to be beyond reproach, but to be true to myself- my goals and dreams. I'm worth that. Live the fullest, truest, most meaningful life I can. I think that's what I emotionally put down in the day to day for a time. (I always learn about some flaw of mine or another.)
Shifting Goals
Shifting goals is not a 180 at all. Obviously. I've had so many poor experiences as a woman I've let make me feel disempowered. I slowly learn to advocate for myself in all scenarios. I learn it's good to be picky, it's good to think differently, act on my own accord and have my own ways of viewing the world. Shifting goals just shows me that I need to remember the following is silly. And I have really good support.