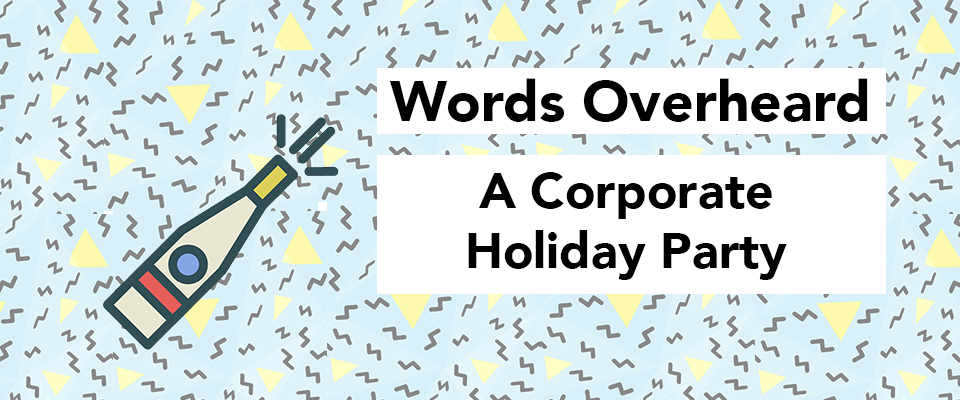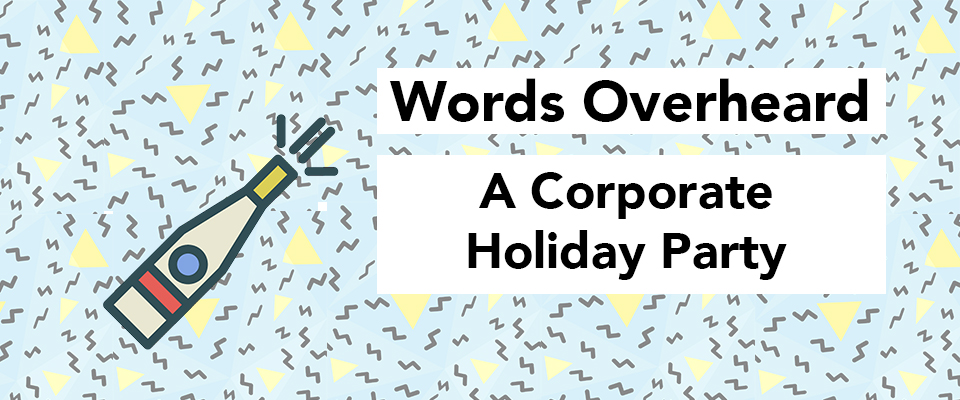 How One Man Creates Space In A Corporate World
Words Overheard
I'm a homebody by default, but love going out and having (or overhearing) good conversations wherever I am.  In the past, when I'd go out alone, my openness to whatever came led me to some very interesting ideas and thoughts that influence me for days and even years on end because they were based off personally had experiences my mind actively deconstructed and sorted.  Often, the conversations, thoughts or observations I make turn into a shaping that I then incorporate into my book.
Lately, I've attended a number of holiday events as an undercover marketing/writing caterer. That's how it feels anyway.  I'm a marketing professional who gets this pretty unsolicited insight into professionals' homes, lives, businesses, opinions and ideas as "the help."
While there are many fantastically "interesting" overheard conversations, there is one I'd like to share.

Corporate Party and The Man I Overheard
I was at a financial advisor holiday party.  The party was held at the Jewish CEO's house.  It was their fourth record breaking year.  (I was tipped $20.)
I overheard one forty-something man tell a small group of people about his upcoming sabbatical. He was taking six months as was his custom every five years.  Everyone was amazed. Interested.  Speculative.
The Way Americans Vacation
In the corporate world, you value yourself upon your work.  You often love your work… or have some sort of love/hate relationship.  2-3 weeks vacation is typical.  A month is more typical for long tenured positions and those on an executive level.
You go on vacation and often still work.  There aren't real breaks in your week off at a time and you never distance yourself enough. (See: Brad Feld's short article on the topic.)
Mid-life Malaise
You may go through certain types of mid-life crises, usually in the form of boredom or dissatisfaction.  Are we built for the monotony coupling the traditional corporate lifestyle?
You work hard and live well, but do so with little spontaneity.  How does this lack of freedom affect a person?  How does this constant rigidity in the form of your predictable schedule build up over time?  What does it look like to live with?  Or, live without?
Are the high divorce rates related to the monotony our lives reflect?  What about the correlation between monotony and infidelity, dissatisfaction or a general apathy?
Creating Space
The man in the room suggested something necessary.  I don't know where he got the idea, but I know it's right.  It's been more than 5 years since I've had my sabbatical looking thing.  But, if you know me, you know I've had my fair share of spontaneity in other forms.
Moving forward, as I settle in and build my business, I will keep this in mind.  A thought overheard at a financial advisor holiday party.