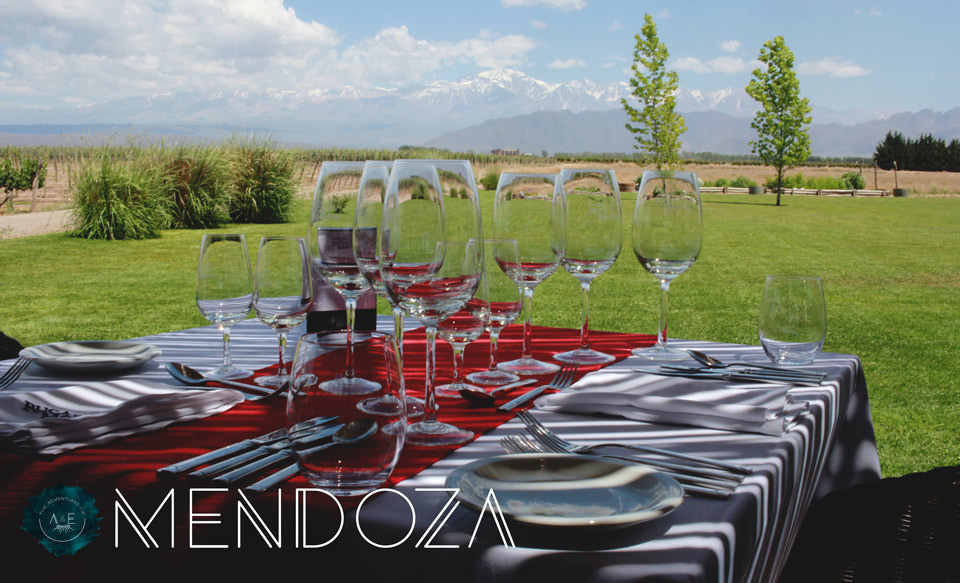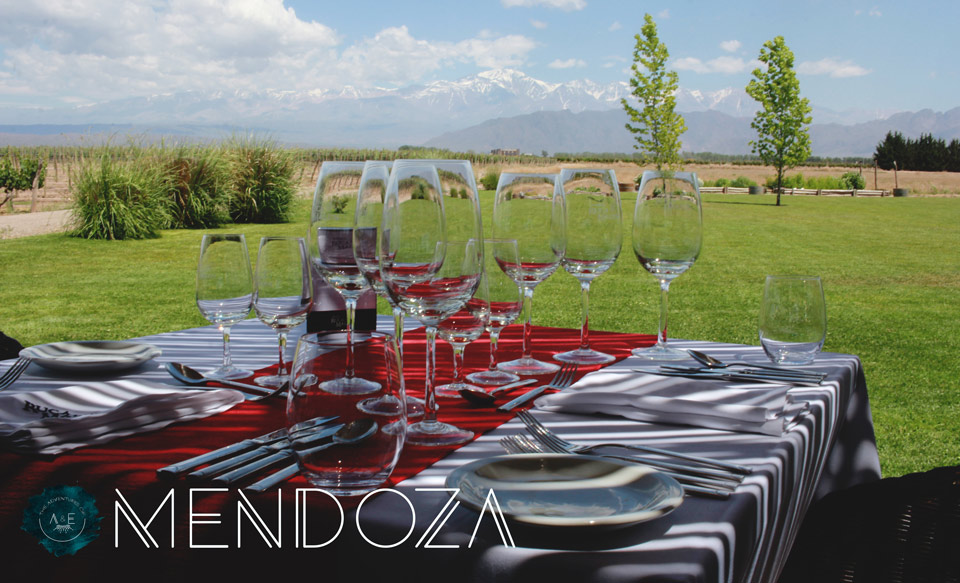 Mendoza
Off to Mendoza
It was to our great fortune that the Mendoza airport was closed by the time we were planning our trip. They say it's for maintenance. It took me many hours to figure out how to coordinate our transportation around our San Juan arrival. (Without Chris' help, I would have NEVER figured out any bus schedule — Thank you again.)
Mendoza as a city wasn't that inspiring to us. We probably should have stayed on a vineyard somewhere. While our loft was nice, there were signs everywhere mentioning the increased crime and that definitely freaked us out. (Our airbnb host even told us not to wait for our cab driver out front of our apartment when he was picking us up for our return bus stop.)
Mendoza Area Meals
Alas, our favorite meal of the whole trip was in Mendoza city at Azafran. It was here we received such amazing service and felt like they really celebrated us being on our honeymoon. Of course, I may have had the best ice cream of my life there and the food/wine recommendations were fabulous. We also bought these macrame yerba gourds there, which are certainly the prettiest ones I've ever seen.
Additionally, we ate at Josefina's there. I watched my malamado grapefruit mojito being made by two people. It took them at least 10 mins too, including all the ice cutting. :) Really delicious and beautiful looking place.
We also took a trip to 1884, a Francis Mallman restaurant. It was almost like driving up to Bern's except through an area you know is super sketch.  It's a huge white/cream unassuming building, where your dropped outside the huge gates and led into this insane courtyard.
Francis Mallman is something else. I'd really love to buy his recipe books. We sat outside even though it was a little chilly. They cooked everything by open fire. It was really classy.
Wine Regions
There are three Mendoza wine regions – Lujan de Cullo, Uco Valley and Maipu. We visited each.
Lujan de Cullo
Of all the wineries in this region, we chose to visit Bodega Ruca Malen. We reserved space for lunch overlooking their vineyards. It was very tasty and all the wine pairings were fun, although no wine compelled us to buy it. (We buy it all the time, since we've been back.)
It's definitely a smaller vineyard (which we like). They had a great tour and fantastic view.
Uco Valley
We had to decide between biking through many vineyards in Maipu or taking a trip to Uco Valley. Andrew had befriended one of our cab drivers who ended up taking us about, and we decided (based upon many recommendations) to sideline the bike trip.
We ate lunch at this little place La Azul (based upon Jamie and Cole's recommendation – thank you!). It was a boutique winery. They are the only acclaimed Argentine winery with no outside investment. We shared the meal with some Swiss gents. The wine and food was fantastic. I kept one of their blue corks as a souvenir.
We also visited Salentein. It's really modern and huge with an incredible view. The art gallery was really cool. We invited our cab driver to drink coffee with us which was special.
Maipu
The most authentic meal we had in all of Argentina had to have been at Familia Zuccardi. It's a bit outside Maipu town. We had a full lunch with wine pairings at Casa del Visitante. The meal was in a greenhouse like spot. We had bread, empanadas, meat, veggies and dessert. Really special (again). Their wine was SO good.
We took pictures underneath all the vines.
Malamado!
We took a Malamado bartending course after lunch. The course was with a Brazilian who's father works as an advisor for the Brazilian ambassador. Her name was Chris and she was fantastic.
Malamado is a fortified wine. There's the red Malamado, white Malamado Viognier, Soleria (next level malamado you'd never want to mix with a cocktail because it's too good) and dry Malamado. They no longer make, sell or have the dry Malamado so we tested all the others. We learned how to make 2 drinks.
We then had a competition. Andrew made his drink. (We have the recipe somewhere.) He named it Erin. I made my drink. I named it All In Thyme.
Chris brought it around to the employees to taste and weigh in. We each tried each others. Andrew made mine in a huge glass. He knows what I like. :)
I won the competition. Probably because mine was more cocktail like. His you couldn't taste the alcohol. (He knows me so well!)
They thanked us for taking the course (that not many people take) and gave us two mini Malamados. We then bought a few Viognier because they don't sell it anywhere in the states and a Soleria for our first anniversary.
Highly recommend this vineyard. Their malbec is one of our favorites. They have a lot of classes and cool things to do.
From Mendoza to Patagonia
After a few days in Mendoza – after gorging ourselves with good wine and good food (after gorging ourselves with cocktails, good wine and good food in BA) – we were ready for the nature side of our trip. Definitely recommend Mendoza. I'd just splurge to stay in the wine regions vs. the city.