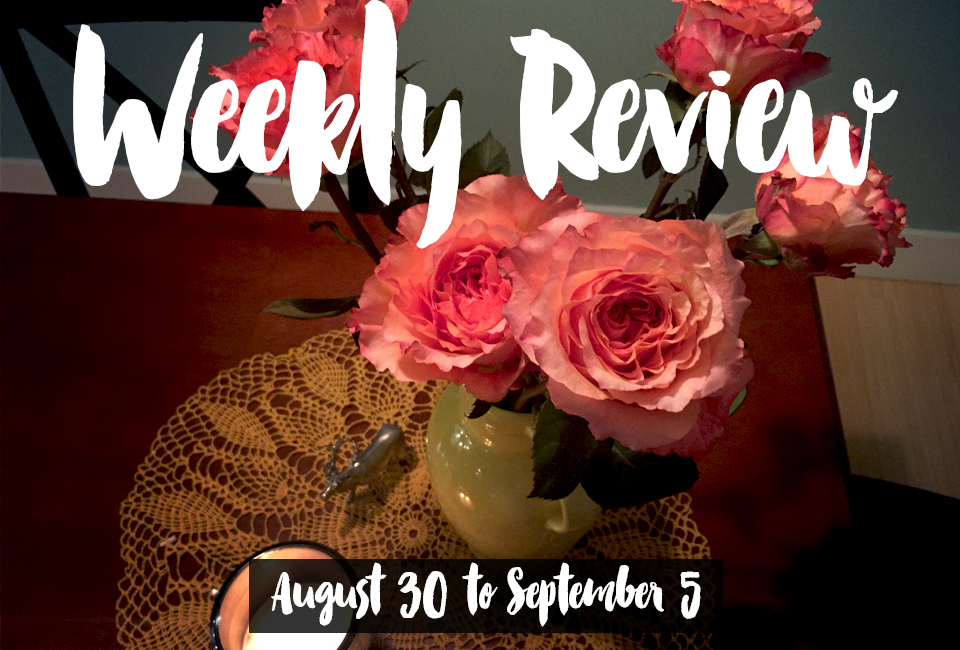 The Week In Hindsight
I thought I would start a weekly column so I could get back into blogging. I don't know what to call it yet. I am quite detached from a number of things online, but I do advocate and practice a deliberate living lifestyle.  I'd like to share what I have going on. If not for others,  for myself as a documentation.
Overview items include:
Books completed
Books started
Food made
Exercise
Highlights
Products
New Interests
And, whatever else currently has my attention.
This Week
Currently reading: The Recognitions, Outlander and very excited about a new Margaret Atwood book I got called Moral Disorder (personal book relevant)
Book completed: Think Like a Freak (not much new info if you've read their other books and listened to all their podcasts)
Food made: homemade sausage (Simple Food by Alice Waters) with beet avocado and pea salad (Plenty More by Ottolenghi) // miso coconut chicken (I Am A Food), corn on the cob with miso mayo (Plenty by Ottolenghi), with sprout salad (Plenty More) // stuffed eggplant with lamb and pine nuts (Jerusalem by Ottolenghi) // white bean and sage fritters (Local Flavors by Deborah Madison) with mixed veggies and yogurt with green aioli (Plenty More) // mejadra (Jerusalem) // lattice top apple pie (Smitten Kitchen) // multi-grain bread (x2) // maple olive oil banana bread // peach chutney canning (Saving The Season by Kevin West)
Andrew's favorite: white bean and sage fritters with mixed veggies and yogurt with green aioli
"I never knew fritters could be so good… that weren't donuts."
Exercise: Did Max Insanity 3x, spun everyday, 2 minutes of planks daily (pretty new deal) and jumped minimum 1100 jumps a day
Highlights: I wrote 3750 words on my book in one sitting.  I am currently writing it all front to back.  I have all the elements outlined and much written, but now it's time for chronological, thoughtful writing.  Plus, the free spirit roses I was gifted. :)
Products: 1) My previous Mac Book Pro gave up.  I had to get a new one pretty quick.  I love it.  2.) Had to get new sheets recently.  Sheet choosing is hard!  I highly recommend these guys though.  So comfortable!  100x better than the 1,000 thread count Egyptian cotton-blend ones that we had that pilled.  Hallelujah.  3.) These Mahabis slippers.  ¡Excellente!
New Interests: Sam Harris podcast has been mostly interesting, starting this 4-hour body slow carb thing with the boys in a few weeks.
Updates: The smoke has cleared out and we can now go outside.  Huzzah!
Looking forward to: Next week's Seaside vacation and moving.  :)