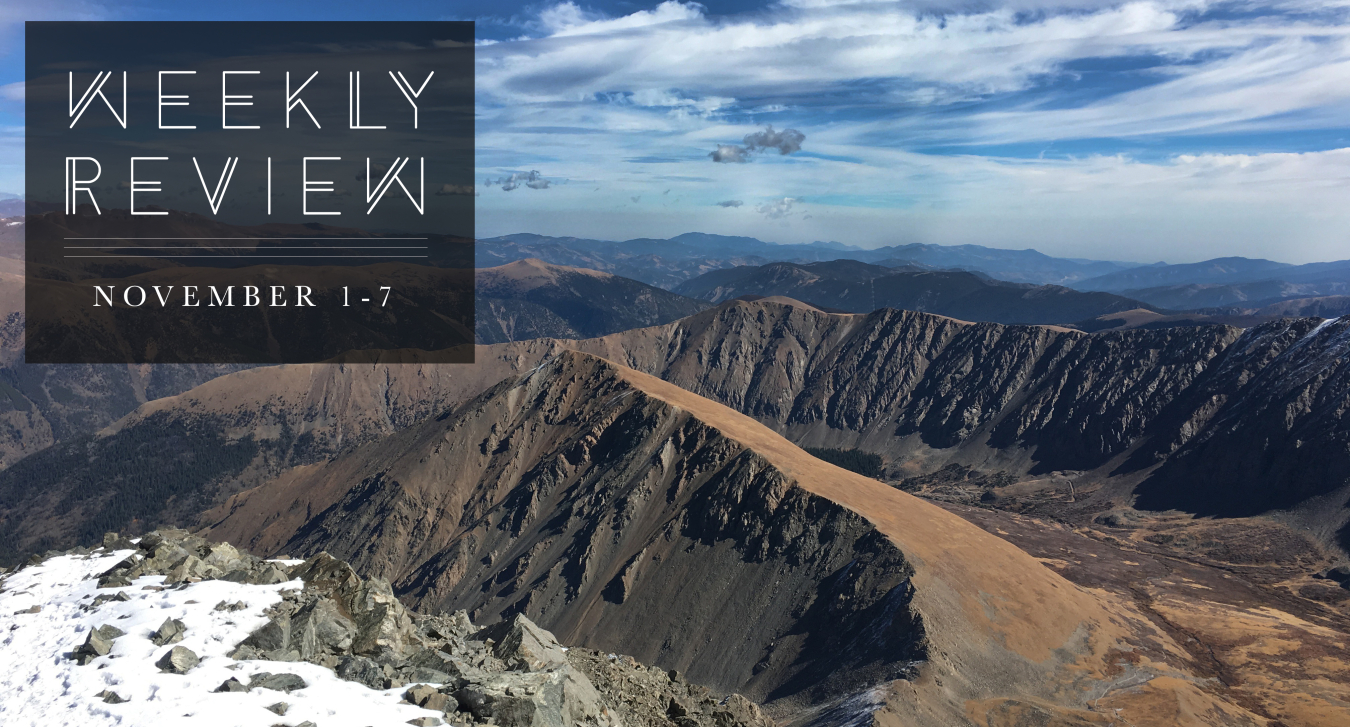 Business, Books & Dancing
Since my last post, I have finished many books, become engaged (!), moved, and started putting more energy than ever into my business. I am currently focused on getting a new routine down, business development, working on UE, planning a wedding and writing. While I am ridiculously busy, for the most part… I love that. ;)
Books completed: I recently finished Jonathan Franzen's Purity. I am pretty new to Franzen. I read and adored The Corrections (recommended by Roxanne Gay). Purity touches some things that I touch in my book. It touches the nuances incorporated into every action we take, how we are inclined to label things good or bad without a broader understanding and looks at how that affects us.
For his book, the big picture is "everyone is implicated." For mine, it explores the depths of that. i.e. "Why do we choose to label or always have an extreme opinion? What led us to that? How does is ultimately affect us? What does it lead to?" and "What happens when we blur the lines consciously? What do we do with that recognition? What's the better way to live, striving with heavy guilt/penance upon mistakes or owning all the flawed parts of ourselves with little residual guilt?"
It's interesting to see themes in a person's work that touch bits and pieces of mine. Franzen poignantly depicts all the blurred lines we often choose to give little weight and our yearnings for cohesion.  Really great book.
Books started: I am currently reading Fates and Furies by Lauren Groff. I was interested in it because she lives in Gainesville (there is a Floridian perspective) and she has this book tour that makes me drool. (Her publishers did well with her marketing.)
The book itself is a fluid and easy read. Her writing style is unique to her, which is nice. She gets into a character's head well revealing layers of thoughts, reasons and intentions. The book itself is both intriguing and smart, so my only criticism is pretty picky. I typically love reading books that have messages and themes that are overarching and incredibly powerful.  While Groff  does depict each person's interactions very well, Fates and Furies reads more like a story than a message/commentary. Not many people read like I do (reading for codes over plot), but those novels affecting the way I think and see the world are my nourishment.
I am also reading Joyce Carol Oates' Lovely, Dark and Deep. It's a collection of short stories.  I want to stop reading some chapters (i.e. the abortion one) because they are too heavy and hard, but I just can't.  Her writing is too beautiful and real.  Incredibly insightful on our dark and light natures.
Next on my radar is Milan Kundera's The Festival of Insignificance and Carrie Brownstein's Hunger Makes Me A Modern Girl.
Food made: We've been doing this 4 Hour Body thing by Tim Ferris. We are on week 7 I think. We've been following the no sugar, no grains/starches diet pretty well. It really makes for pretty boring dinners and consistent breakfast/lunches, but body fat's gone down significantly for each of us and Clay has lost an absurd amount of weight. Every Saturday is cheat day, so you eat whatever you want and it's actually supposed to help you lose more fat from week to week. We've had our fair share of super great Saturday dinners out. :) Welcome home.
Exercise: I've been hiking at least once a week and spinning/jumping. Since starting this diet, I've cut my workout time in half which is pretty nice.
Highlights: My highlights include finishing my catalog, this nice walk we went on (I love that kind of sh!t) and setting a wedding date.
Products: Something we use everyday are these X-tend Life vitamins. They're based out of New Zealand and we don't take the full 7 count a day, but they're the best quality I've found for the price range. Also, I'm going to post a blog shortly about creating landing pages yourself using Thrive Themes over at Erin Elisse. That's a more business friendly product, but it's helpful for so many.
New Interests: 1) I've been really focused on growing both my business and my client's (different industries and learnings).  I love learning new things and strategically building toward goals. Skillshare is a great tool to learn some new things.  They often have a promo to get 3 months for $.99.
2) I'm also really into dancing- Tango, Salsa, Ballroom and Blues.
3) I recently read The Art and Magic of Tidying Up and it completely changed the way I live. It's a two part process. 1) Keep only what brings you joy (so you go through everything you own and ask "Does this bring me joy?") and 2) make sure you have a place for everything.
It seems silly, but it reminds you not to hold onto stuff that you don't like or don't use for any reason. Keep your necessities- clear your head, clear your life. It's helped so much and the beautiful part is that when you learn how to do it, you never go back.  Andrew already had this stuff down naturally.  :)