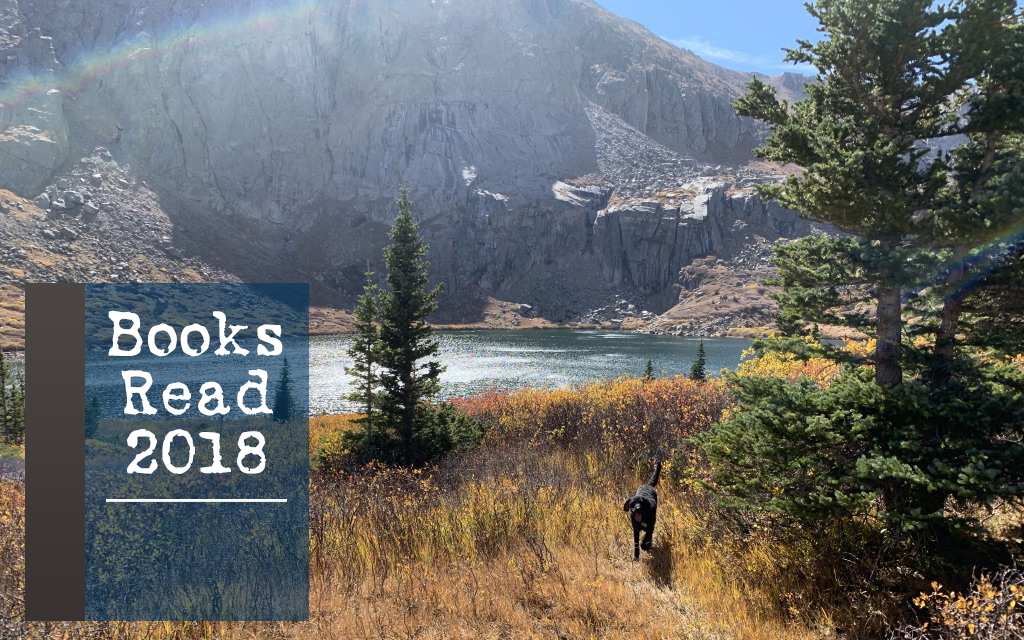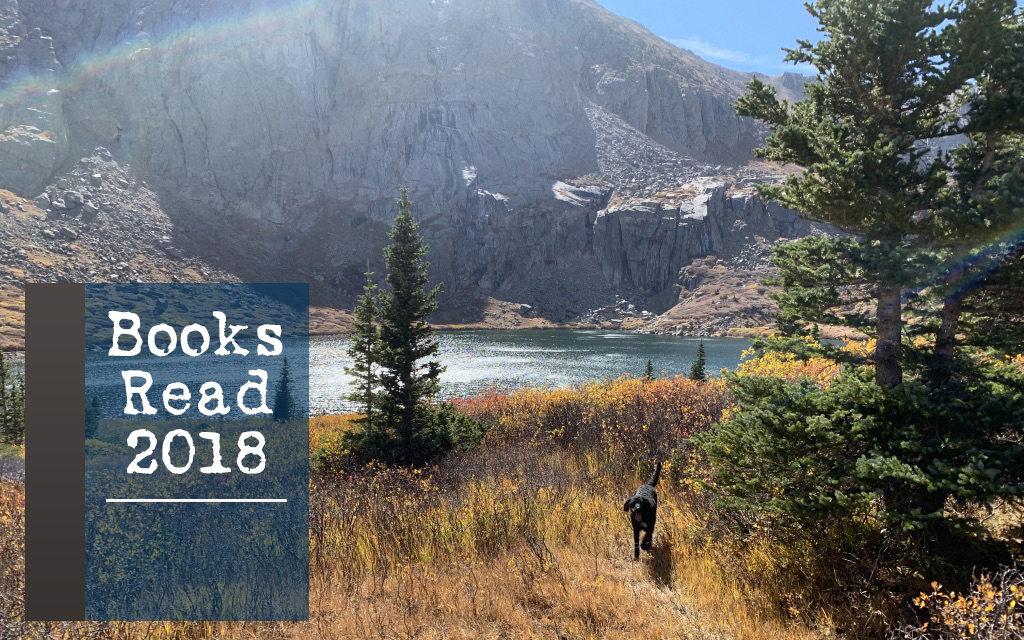 Books Read & Recommendations
In 2018 a set my personal record for a whopping 72 books. Here's what a read, what I didn't read, recommendations and the few I read in 2017.
Books Read 2018
1. Prague by Arthur Phillips ****
2. Men without Women by Haruki Murakami *****
3. Frankenstein by Mary Shelley *****
4. Prodigal Summer by Barbara Kingsolver *****
5. Housekeeping by Marilynn Robinson *****
6. The Husband's Secret by Liane Moriarty ****
7. My Name is Lucy Barton by Elizabeth Strout ****
8. How It All Began by Penelope Lively ****
9. Regarding the Pain of Others by Susan Sontag ****
10. The Pleasure of the Text by Roland Barthes *****
11. H is for Hawk by Helen McDonald *****
12. Ethics by Benedictine de Spinoza ****
13. Herzog by Saul Bellows ****
14. A Visit from the Goon Squad by Jennifer Egan ***
15. The Book Thief by Markus Zusak *****
16. Bad Sex by Clancy Martin ****
17. Flow by Mihaly Csikszentmihalyi ***
18. Turning the Mind into an Ally by Sakyong Mipham ***
19. The Plum Tree by Ellen Marie Wiseman *****
20. A Passion for a People by Avraham Infeld **
21. Come On Shore and We Will Kill and Eat You All by Christina Thompson ***
22. A Land of Two Halves by Joe Bennet ***
23. Loving Kindness: The Revolutionary Art of Happiness by Sharon Salzberg *****
24. The Reader by Bernhard Schlink *****
25. Journey by Moonlight by Antal Szerb *****
26. Look At Me by Anita Brookner ****
27. Austerlitz by W.G. Sebald *****
28. Hillbilly Elegy by J.D. Vance ****
29. This is Where I Leave You by Jonathan Tropper ****
30. Between the World and Me by Ta-Nehisi Coates ****
31. Small Great Things by Jodi Picoult ****
32. Men Without Women by Ernest Hemingway ****
33. The Black Sheep by Balzac *****
34. Atonement by Ian McEwan ****
35. Embers by Sandor Marai *****
36. Family and Friends by Anita Brookner ****
37. Difficult Women by Roxanne Gay ****
38. Kolyma Tales by Varlam Shalamov *****
39. Beautiful Bastard by Christina Lauren ***
40. The Tin Drum by Günter Grass ***
41. The Language of Flowers by Vanessa Diffenbaugh ****
42. My Antonia by Willa Cather *****
43. Essays on Feminism by Vivian Gornick *****
44. Untie the Strong Woman by Dr. Clarissa Pinkola Estés ****
45. Perfume by Patrick Süskind *****
46. Some Men Are More Perfect than Others by Merle Shain *****
47. Pygmalion by Bernard Shaw ****
48. One Day In the Life of Ivan Denisovich by Alexander Solzhenitsyn ***
49. The Lost Child by Elena Ferrante *****
50. Misalliance by Anita Brookner ***** (best lol ending, so well played)
51. The Revolution of Marina M. By Janet Finch *****
52. The Discomfort Zone by Jonathan Franzen ****
53. Courage My Love by Merle Shain *****
54. Circe by Madeline Milller ***
55. Every Man Dies Alone by Hans Fallada ****
56. The Radetzky March by Joseph Roth ****
57. The Presentation of Self in Everyday Life by Erving Goffman ****
58. Hope in the Dark by Rebecca Solnit ****
59. Dept. of Speculation by Jenny Offill ****
60. Major Pettigrew's Last Stand by Helen Simonson ****
61. Gone Girl by Gillian Flynn ****
62. The Brothers Karamazov by Fyodor Dostoyevsky *****
63. Killing Commendatore by Haruki Murakami *****
64. War and Peace by Leo Tolstoy *****
65. The Interestings by Meg Wolitzer *****
66. Ficciones by Jorge Luis Borges ***
67. Mermaid in Chelsea Creek by Michelle Tea ****
68. Howard's End and Other Stories by E.M. Forster *****
69. The Real Odessa by Uki Goñi *****
70. Strangers by Anita Brookner ****
71. The Blind Owl by Sadegh Hedayat *****
72. Georgia Diary by Thomas Goltz **** Definitely well written, illuminating (and duh, adventurous) war reporting
Top 10 Books
There are some very good books not on this list.  However, these are the most poignant.
1. Kolyma Tales by Varlam Shalamov
"We, the four of us, were quite prepared for a trip into the future – either into the sky or into the earth. We were all well aware of the nature of scientifically determined food rations, of how certain types of food were brought in to replace others, and how a bucket of water was considered the equivalent in calories as a quarter pound of butter. We'd all learned meekness and had forgotten how to be surprised. We had no pride, vanity, or ambition, and jealousy and passion seemed as alien to us as Mars, and trivial in addition. It was much more important to learn to button your pants in the frost. Grown men cried if they weren't able to do that. We understood that death was no worse than life, and we feared neither. We were overwhelmed by indifference. We knew that it was in our power to end this life the very next day and now and again we made that decision, but each time life's trivia would interfere with our plans. Today they would promise an extra kilo of bread as reward for good work, and it would simply be foolish to commit suicide on such a day. The following time the orderly of the next barracks would promise a smoke to pay back an old debt.
We realized that life, even the worst life, consists of an alternation of joys and sorrows, successes and failures, and there was no need to fear the failures more than the successes."
– Kolyma Tales by Varlam Shalamov
Shalamov survived almost 17 years in Soviet-forced labor camps in the Kolyma region of northeastern Siberia, where between 2 and 3.5 million died
The number 1 book I read this year.  
2. The Pleasure of the Text by Roland Barthes
The Erotics of Reading: "The pleasure of the text: never apologize, never explain. I shall look away, … will henceforth be my own negation."
I adore Barthes.
3. H is for Hawk by Helen McDonald
This is about a woman who trains a hawk. The patience and persistence required is absolutely fascinating and SO cool.
4. The Plum Tree by Ellen Marie Wiseman
If you couldn't tell, I read about the places we are preparing to travel. Since we were preparing to go to Berlin, read a ton of German lit.  Most ended up being about WW2 (even though there's definitely more to their identity).  This one was beautiful.  Most that I read were beautiful. Such a quick and easy read.
5. Some Men Are More Perfect than Others by Merle Shain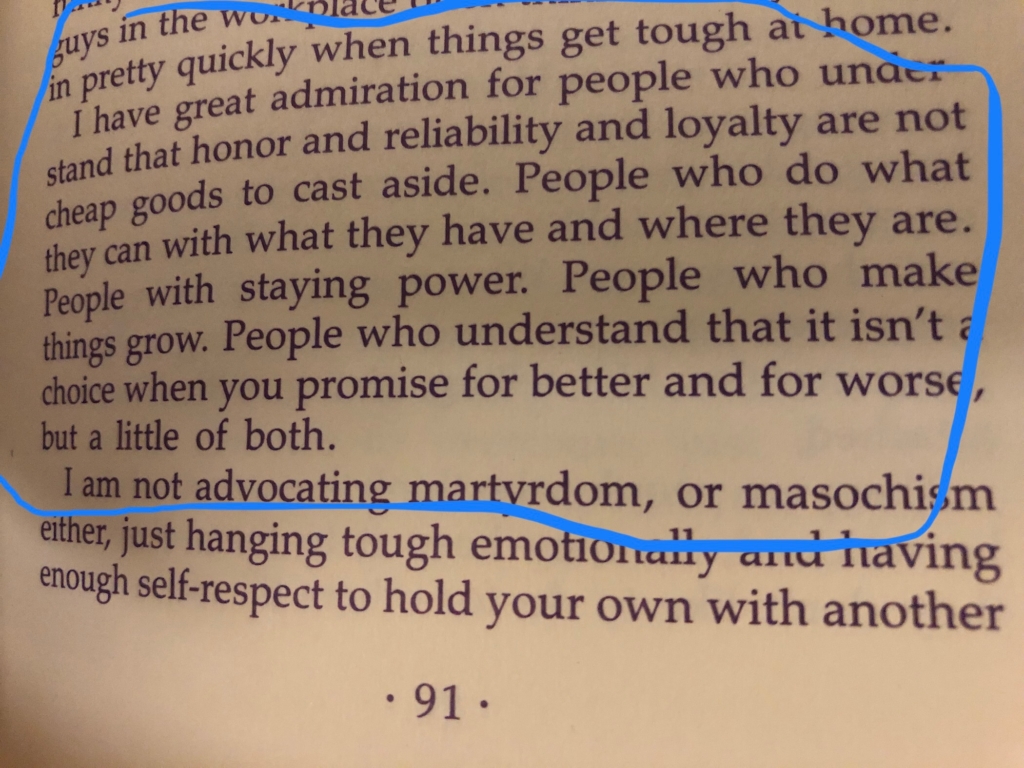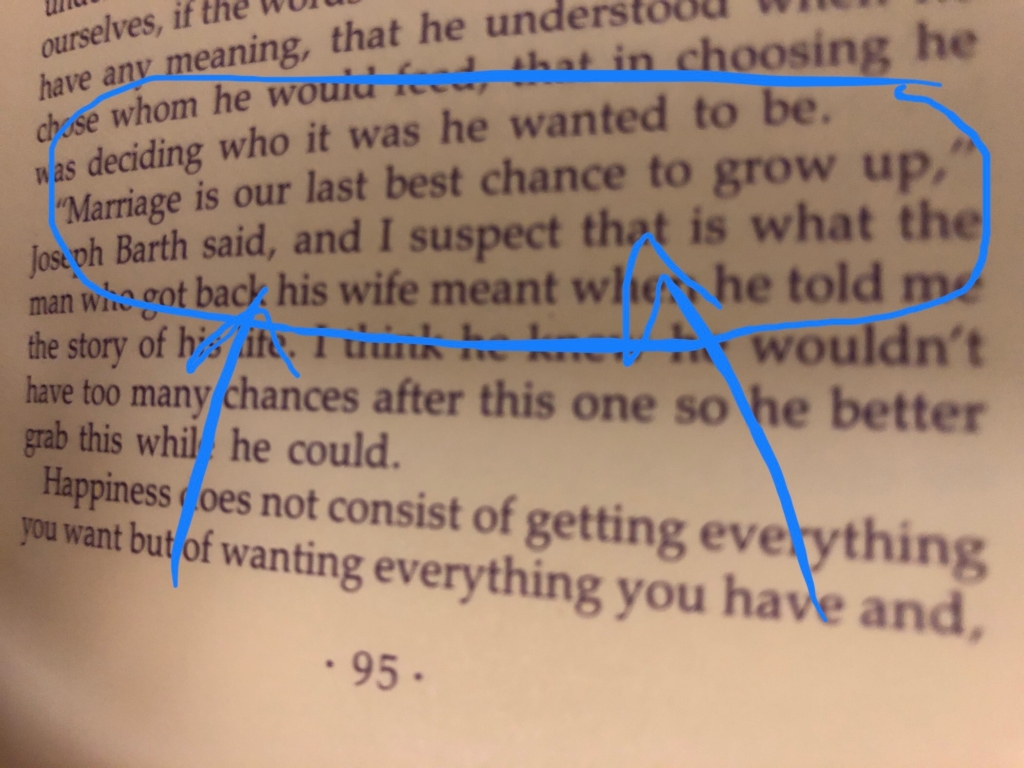 What a fabulous writer.  This was the first time I read her and then immediately bought Courage My Love (also recommended).
6. The Brothers Karamazov by Fyodor Dostoyevsky
It took me about 650 pages to really start digging this book.  That's Dostoyevsky for me. Wasn't a huge C & P fan (although a HUGE Russian lit fan).  Once I hit that 650 however, everything came together and my enjoyment level went supremely high. A ++
(Is it strange that I may presume (just from personal experience) more men like Dostoyevsky than women?)
7. Killing Commendatore by Haruki Murakami
This book has received a ton of… negative reviews?
Here's my 5 star one:
"Like lower star reviewers, I'm pretty baffled that this book is composed of so many elements that make up his other books. I'm not talking about cats or music or cars or sex. More thematic repetition. I've read almost his whole published English language oeuvre (so, there's that), but I keep thinking "Another hole?" "Another person without a face or color?" "Another unexplained breakup?"
Even in being able to identify all the repetition (which also comes with knowing an author by reading so much work you understand how they write/can anticipate their moves), I think the book was really great. Always moving and enchanting. You know what you're in for."
8. War and Peace by Leo Tolstoy
This took me about 2-something weeks to read.  About a 1,600 page book.  (Ha.)  Tolstoy is so readable.  Seriously one of the best authors that ever lived.  I always think about things in a new way because of Tolstoy.  However, I did notice the prevalent literary sexism for the first time (for the first time, Tolstoy bothered me in this way).  Of course, it's "of the time." Perhaps my fair number of feminist book reads this year made me more sensitive.  While the "notice" didn't really degrade my enjoyment of the book, it does put things in greater historical perspective (i.e. sexist perspectives coming from someone you admire and respect).  Our imbued, long-standing and acceptable perceptions are highlighted and perpetuated through so many mediums.
Liked Anna Karenina better, but this was fab.
9. The Blind Owl by Sadegh Hedayat
Looking for something beautiful and Iranian?  :)
"I must tell my story, but I am not sure at what point to start. Life is nothing but a fiction, a mere story. I must squeeze out the juice from the cluster of grapes and pour it spoonful by spoonful down the parched throat of this aged shadow. At what point should I start? All the thoughts which are bubbling in my brain at this moment belong to this passing instant and know nothing of hours, minutes and dates. An incident of yesterday may for me be less significant, less recent, than something that happened a thousand years ago."
Incredible writer.  Seriously, the most beautifully written book I read this year AND unexpected.
10. Misalliance by Anita Brookner
This is the only book where I sort of cracked up laughing for so long I couldn't fall asleep.  Brookner is such a pretty writer.  I've been making my way though all her books.  Some are stronger than others.  This one ended – HILARIOUSLY.  You read about this woman working on making her own way after her husband cheated on her and she's left alone.  You watch her progress – her successes and failures.  You begin to like her as she grows.  And then… :) HAHAHAHAHAHAHAHAHAHA.
Books put down
Infinite Jest by David Foster Wallace

 

Made it over half way but I cannot do "overly self-aware" that long (<< as the posing writer)

 

Committed by Elizabeth Gilbert

 

She does not need to explain all her actions all the time ad nauseam.

 

It's like "those women" who never want to offend and are over the top in trying to avoid judgement.
Books from 2017
In 2017, I exclusively went to our class-only gym (hence the book count decline from 56 in 2016). Just so I have record, here's the few I read while not working out.
Birthday Stories by Haruki Murakami
The Handmaid's Tale by Margaret Atwood
How To Be Alone by Jonathan Franzen
The Love Affairs of Nathanial P. By Adele Waterman
Wuthering Heights by Emily Bronte
With Borges by Alberto Manguel
4321 by Paul Auster
Pontoon by Garrison Keller
A Tree Grows In Brooklyn by Betty Smith
Love and Lies by Clancy Martin
2019 Goals
This year, we won't be buying anything for ourselves, unless we are traveling.  What's that mean for books?  I already have all my books for the year!  I purchase almost all my books used so it comes out pretty cheap ($3-$5 avg book price).  Maybe in 2020, I'll finally use the library??  Maybe…
Let me know if you'd like any recommendations…